Journal Entry:
Thu Mar 31, 2011, 9:08 AM
I think most of us have been having our fair share of Lens Flare-periods in our digital (or traditional : | ) paintings. At least us who have been learning Adobe Photoshop from scratch and used all the exciting filters that the software has to offer.
Sure, the effect looks cool and realistic - And that's the problem right there - Unless what you paint is a realistic style.. Stay the HELL away from the Lens Flare.
When you paint, let's say manga, a Lens Flare coming out of the light source, the sun for instance, it will only make the painting look very mediocre and sloppy. But most of all it will look extremely misplaced. Lets show some examples:
What bothers me most about this is that people often tend to add the Flare where there isnt even a light source - Just because Lens Flares are so damn cool they should be wherever I want them to be!
And secondly - You don't need the Flares in the first place! It doesnt enhance the quality of the painting in any way, neither does it make it look better.
If you have to make Lens Flares, make your own! Your own lesser realistic looking Lens Flares will look far more fitting. Even if you don't know how to paint them correctly - That's not the point. The point is that your painting has a coherent feel to it, that the painting feels complete. And a Lens Flare cannot complete it for you.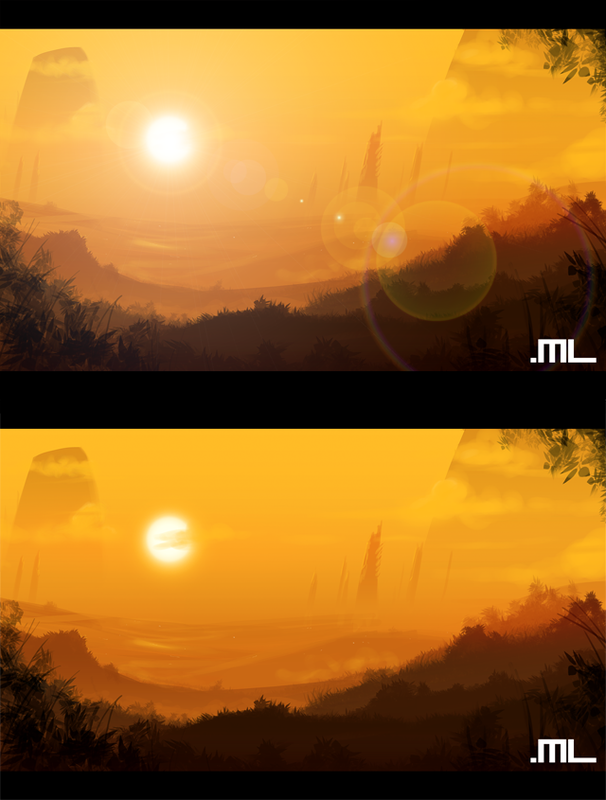 What the Lens Flare also does to a painting is that it changes the tone, the mood and the atmosphere of a painting drastically. Lets look at the example above. The Lens Flare sets a mood that suggests a beautiful and calm evening - Without the Lens Flare it is more of a mystical, strange environment (which is what I was aiming for).
You can compare this to another filter that would do the same for a painting: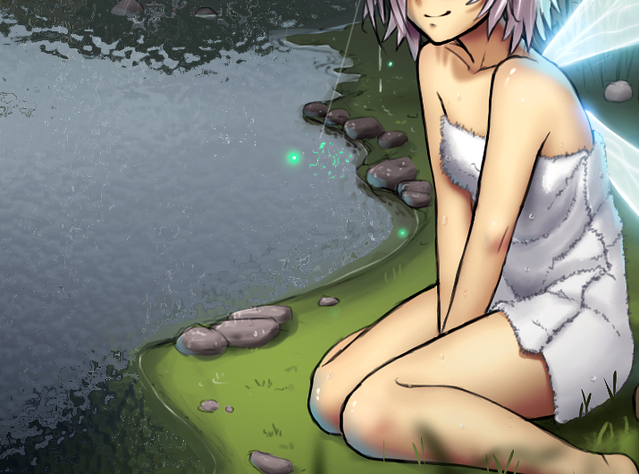 A "water" filter just smacked on to the existing painting. Does this enhance the quality? I'll leave that for you to decide.
In conclusion, please don't destroy your art with tacky, misplaced filters such as the Lens Flare - You don't need it to make incredible art!
So yeah - A shorter journal this time xD Just wanted to show my hatred to the Lens Flare :')
MLeth's Thoughts - Dreams
MLeth's Thoughts - DA Groups
MLeth's Thoughts - Touch Screens
MLeth's Thoughts - The Manga Style
MLeth's Thoughts - Internet Communication